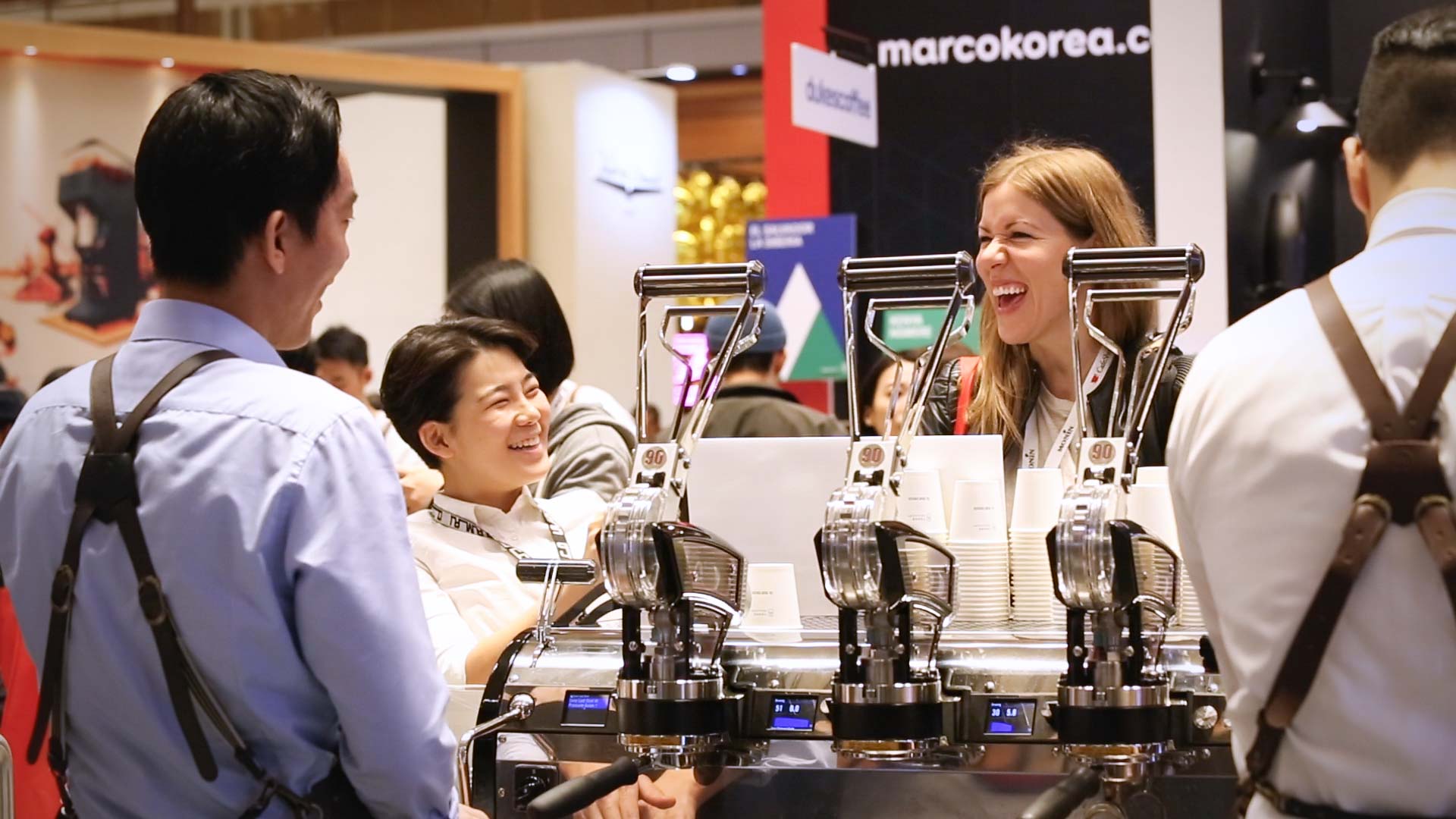 FOURB AT CAFE SHOW
2018.11.08. - 11.11.
17th Seoul Café show held at COEX in last November has been a precious memory to FOURB since it was our first time to participate in a big event with several awesome partners including La Marzocco and to be introduced to other people other than our customers. So, we would like to talk about slightly more special and meaningful meetings we had during the four days of festival.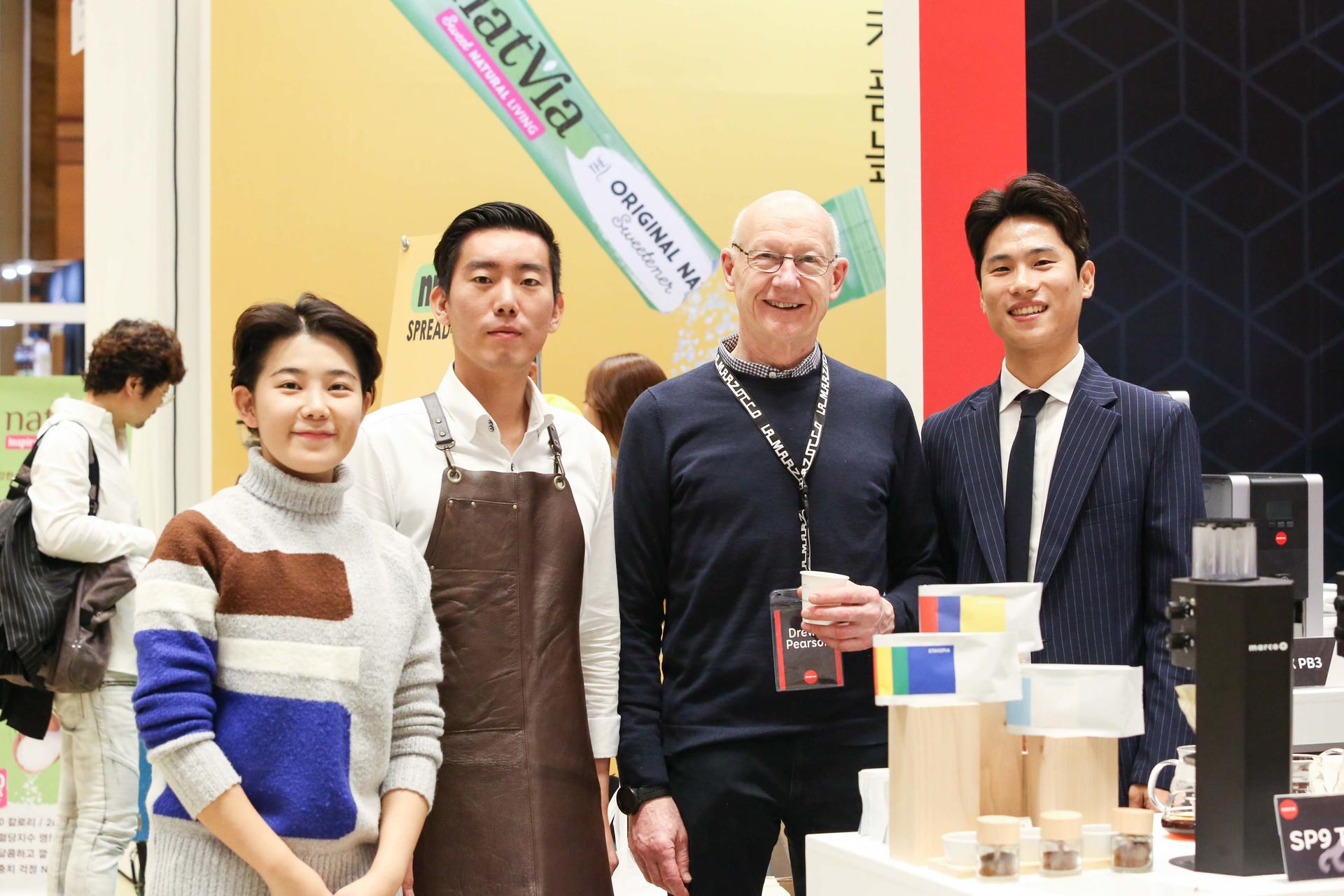 1. Marco Beverage System / CEO / Drewry Pearson
On the first and the last day of the Café show, FOURB presented three kinds of single origin coffee using SP9, an auto brewer from Marco. Drewry visited the booth and said hi to FOURB members when the show just kicked off. It meant a lot that a CEO of the company himself personally explained the strong points and design intension to us, and that is why FOURB gave him a bag of Guatemala Halapa that he enjoyed as a gift!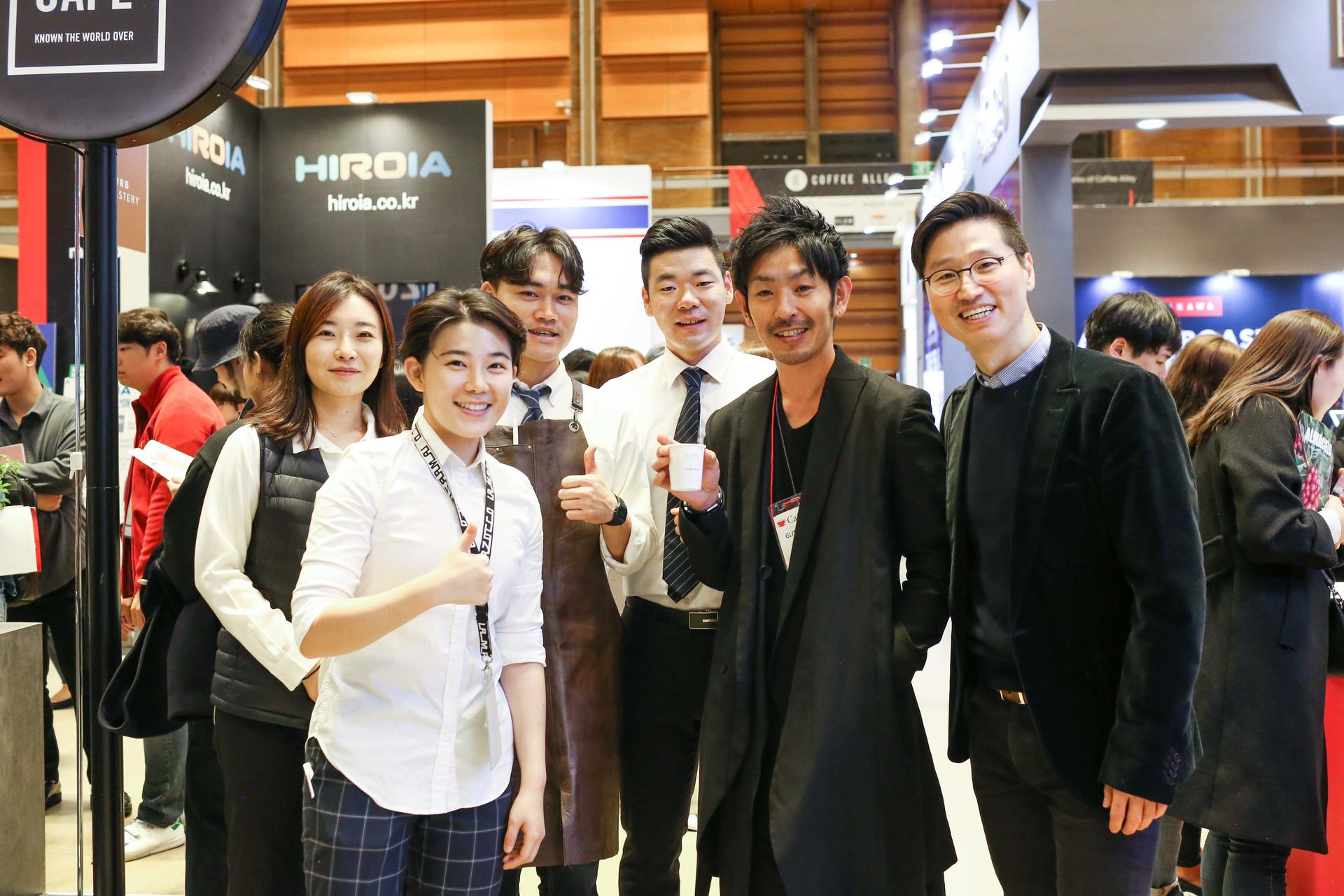 2. Glitch Coffee / Owner Barista, Manager / Kiyokazu Suzuki
FOURB and Glitch Coffee have already met each other once in 2016. A lot of people still remember Kiyokazu, who came to FOURB GWANGHAWMUN as a guest barista on July 13rd 2016, and we got see him again via this Cafeshow. He came to the booth and had flat white with Sweet Skunk(He liked it very much for its berry nuance!) when FOURB was running La Marzocco's LEVA X. FOURB suggested that Kiyokazu would be our guest barista once again at FOURBASIC, so let's cross our fingers for the good news by the time next summer comes around!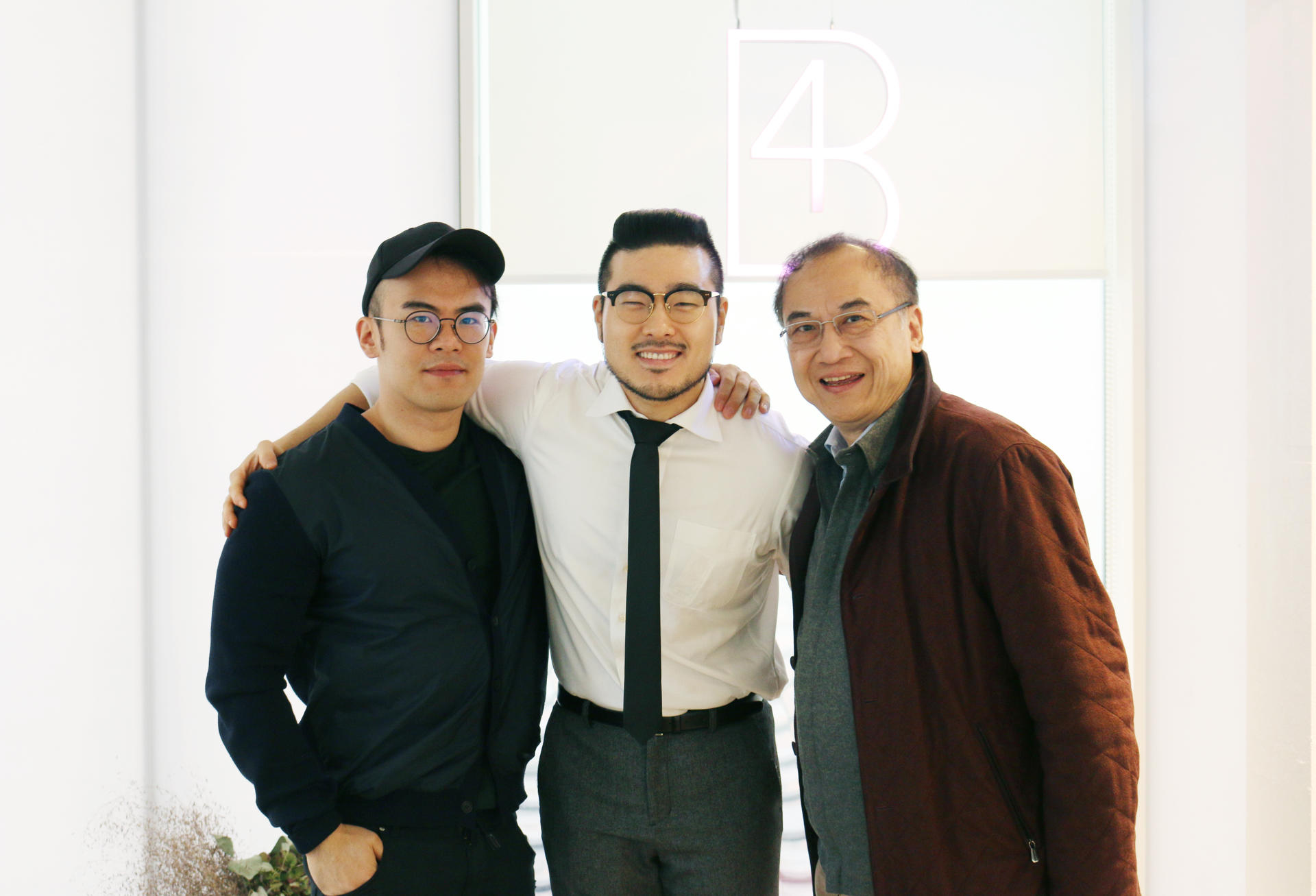 3. La Marzocco China / Executive Assistant to GM / Douglas Chang & Gordan Chang
I would like to take this opportunity to let the good news to be spread: In next April, FOURB will be on stage with La Marzocco China for Cafe Show China 2019, held in Shanghai. Douglas is in charge of sales and marketing in La Marzocco China. When he was looking for a Korean roastery to collaborate, La Marzocco Korea suggested FOURB as a suitable partner! So early in sunday morning, when the cafe show came to an end, Douglas and Gordon visited the FOURBASIC and met Walter and Amy for a brief preliminary meeting. Everyone in FOURB is very excited for the upcoming La Marzocco True Artisan Cafe in Shanghai and is looking forward to working with our friends in China. So please stay tuned everyone for a further updates! 😊
4. Acaia / International Sales Manager / Chris Cheng
Chris visited Seoul for the Café show and had remembered FOURB because we communicated with Acaia once. She was getting in line to order FOURB coffee and our roaster Stan fortunately recognized her. Tasting our coffee together and talking about her visit to Seoul, we invited her to FOURBASIC in Hapjung. So Chris visited us on Sunday afternoon. She promised that she would definitely like to visit FOURBASIC again when she comes back to Seoul. Thank you Chris!