On the evening of July 20,
FOURB held its third anniversary party at FOURBASIC.
This event came along with invited guests, the number of which was even higher than we thought. And there were FOURBMEN who had thoroughly planned and prepared for this day to be perfect. Listen to the behind-the-scenes story of the FOURB party.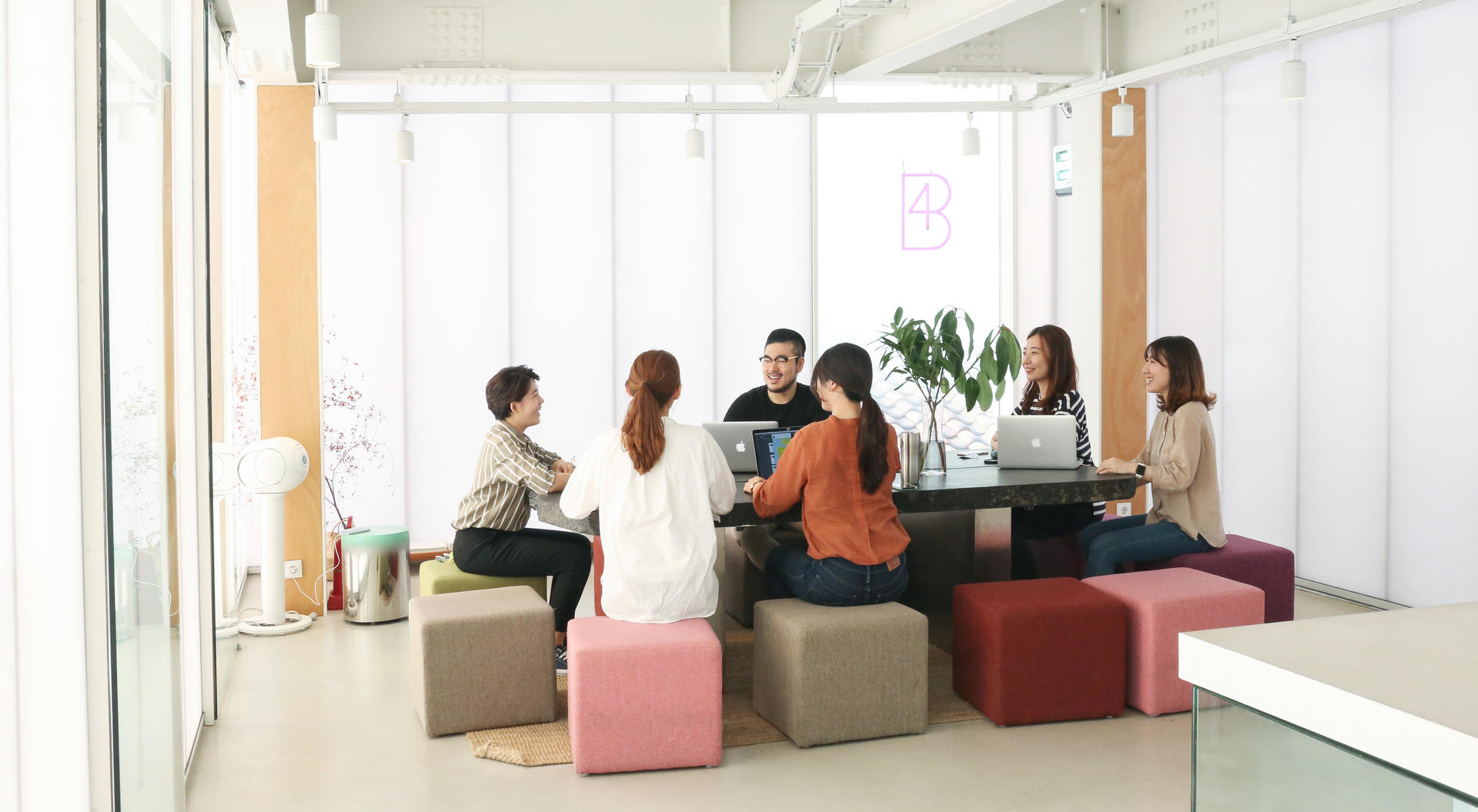 1. For those of readers who are not familiar with us, explain your position at FOURB and your role in the third anniversary event (Walter to clockwise).
Walter I am a general manager of FOURB, in charge of QC. I was the facilitator for the party from the beginning to the end. Oh, and at the entrance, I greeted each and every person as a host.
Amy I work as a brand manager at FOURB. I planned this event with my team, but my specific role was about visualization and design. Setting up overall tone and manner of the party, I dealt with posters, invitation card, and a pop-up exhibition.
Yun I have been working as a FOURB brand marketer since April. Before that, I was a barista at FOURB GWANGHWAMUN. I planned this event with Amy and Addie, and my job was schedule management and photography.
Lia I am a florist of FOURB. I styled up this party with flowers and made 50 bouquets as limited gift.
Mickey As a branch manager of FOURBASIC, I focused on store condition and customers, and made sure that any unexpected situation would not come up. I also temporarily was in the bar to help Aron and Addie.
Addie I work as a brand marketer. As a part of the planning, which I did with my team, I was in charge of catering. I served food and beverage with our roaster, Aron. Most importantly, I had a chance to introduce some of our attractive neighbors around FOURBASIC through desserts.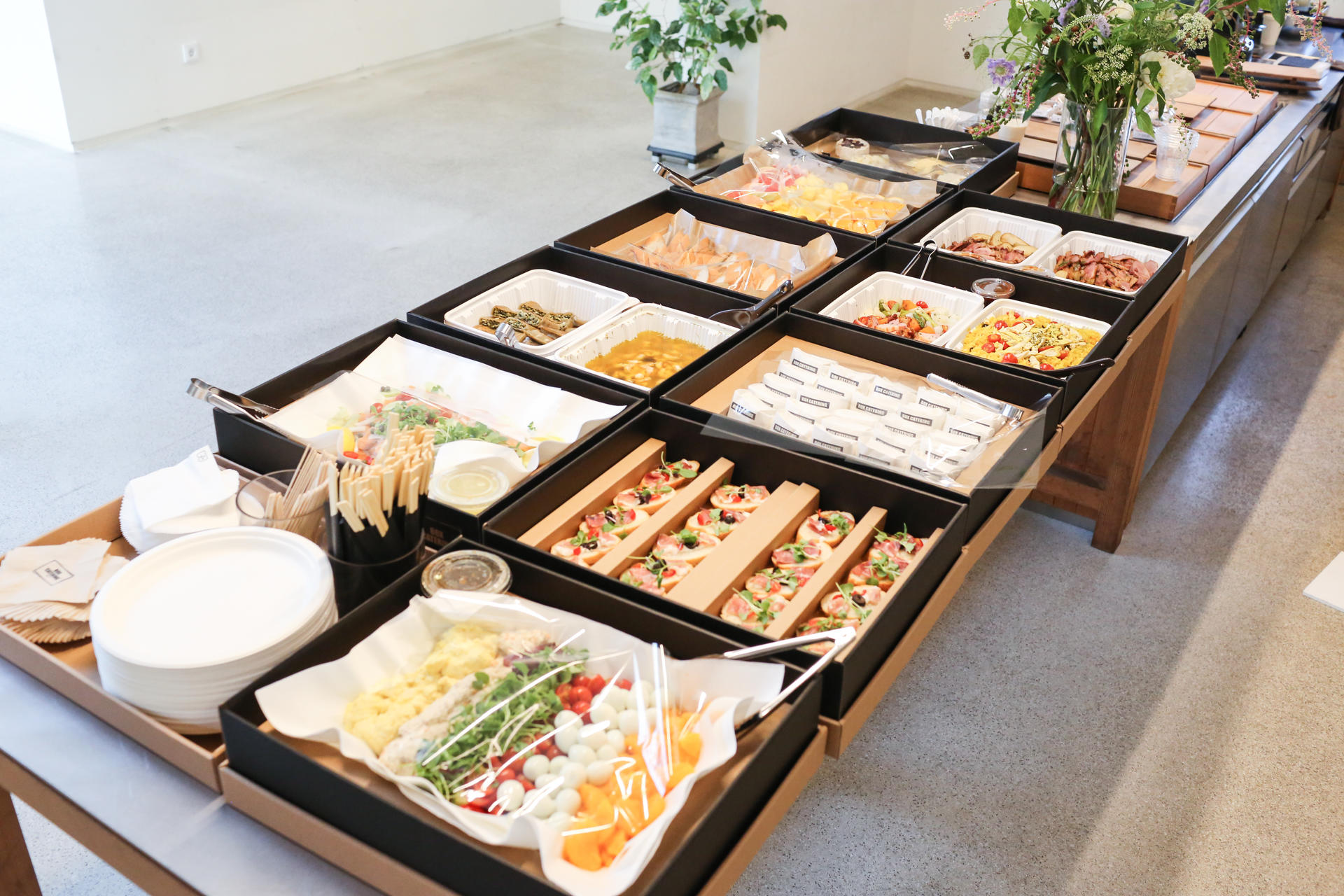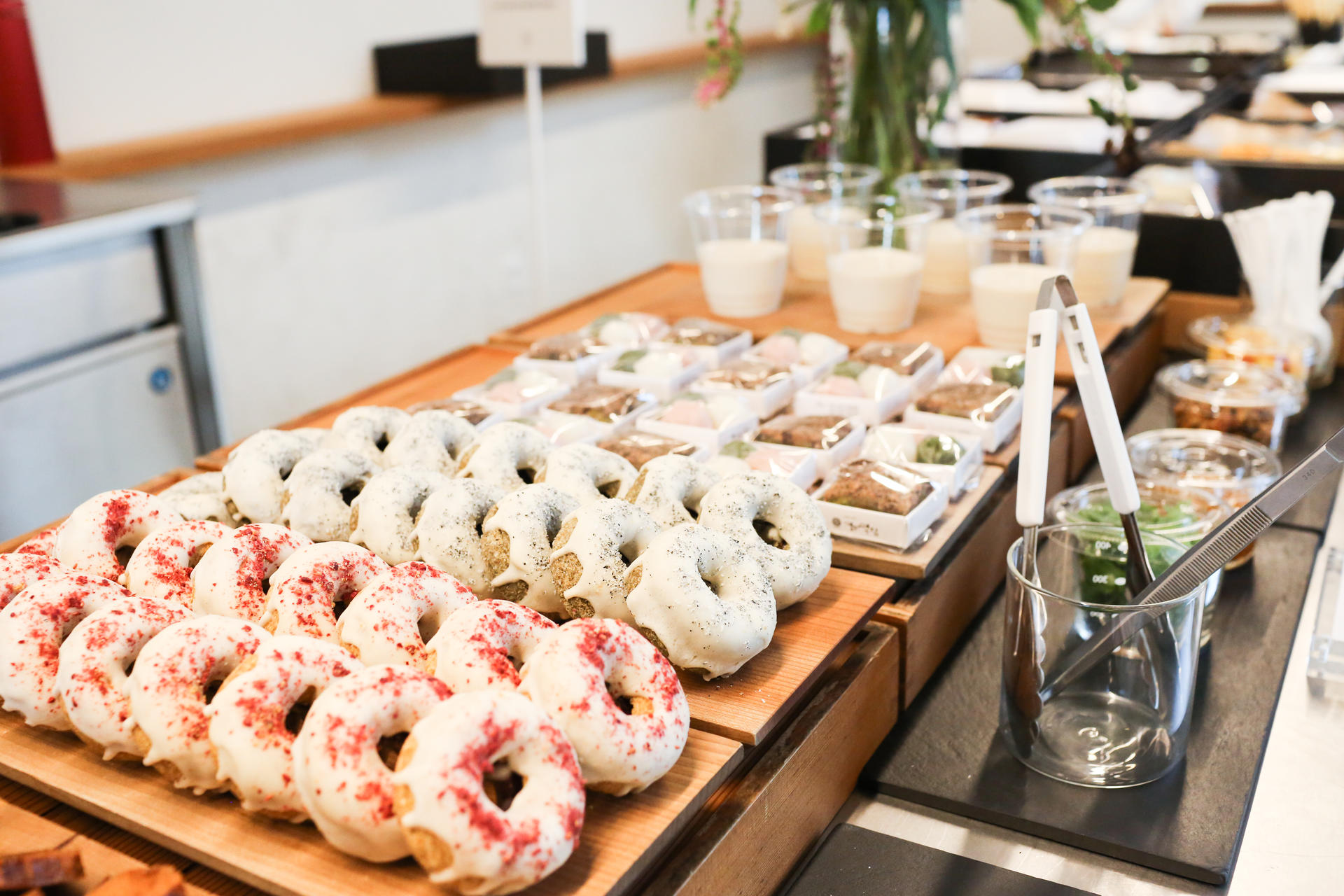 (from left) The Raw by Twins, 경기떡집, minimal kitchen
2. Addie, tell me about the dessert catering you talked about. How exactly did you introduce neighbors?
Addie Well, FOURBASIC is all about being an anchor of Hapjung-Mangwon community. In this neighborhood, there are numerous so called "it-places." And some of them are truly special; they are different. They have their own characters and charms, you know. So I thought this party might be a great opportunity for us to make a community with them. I tried to make it as small and intimate as possible because it was only our first time- Baby step. Also, I hoped they would be the ones with whom we share our core value of community. That's how I found 경기 떡집, Minimal kitchen, and The Raw by Twins. I was so glad that they all agreed to be with us and that they all came to the party. I would love to work with them again.
3. Impressive. And Lia, I've heard your gift bouquet was very special. Can you explain more?
Lia We wanted to thank our guests with little present. Something FOURB-ish and meaningful. So I came up with the idea of flowers and our signature FOURB bottle. I was inspired by two kinds of our espresso blending; Smoker and Sweet skunk. Smoker has good body and bitter, roasted flavor. I used balloon flowers for main purple color, and acorns and black pepper to put emphasis on dark tone.
On the other hand, Sweet Skunk is characterized by its fruity, refreshing flavor. Because of that, I put orange colored gerberas at the center. Winter jasmine and 네프로 are great supplementary materials to express refreshing feeling. Lastly, I added raspberry for fruitiness.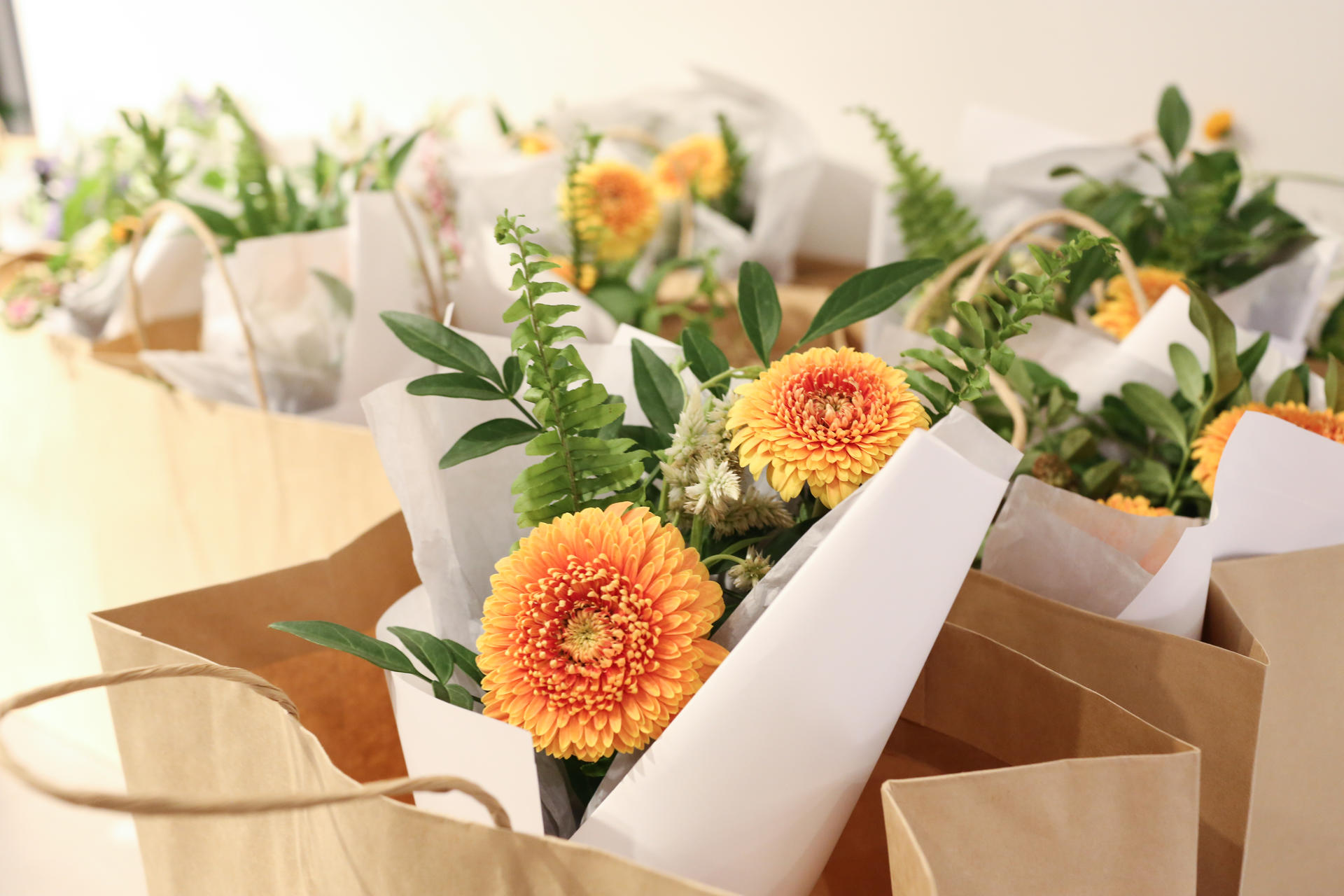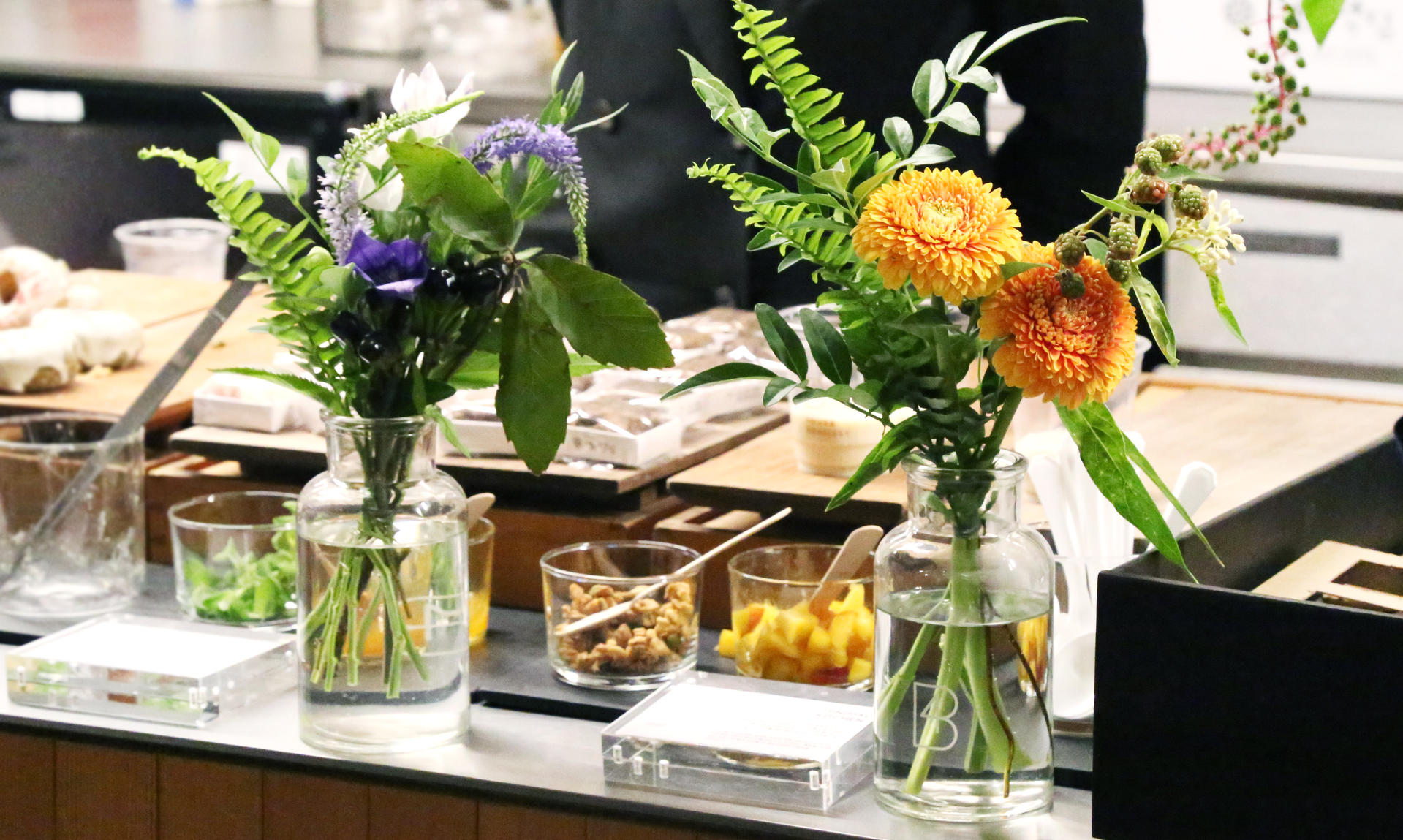 left - smoker, right - sweet skunk
4. It must be very meaningful to celebrate 3rd anniversary with such many people. Any unforgettable moment?
Walter Two of our regular customers came to the party, and I know they don't smile. I always think of them, I would say, somewhat unfriendly customers. They came to our event, anyway. And you know what? I've never seen them smiling that much. They told me how hard it was to stay positive and happy on weekdays. Now I fully understand. Working in service industry needs a lot of patience and understandings toward people even when you feel hurt. You have to know that (mostly)they would not hurt your feelings on purpose. I have reminded this fact thanks to them.
Amy When the party started, I had so much more work to do than I thought. But thankfully, there were some members who came to the party even though it was their day-off. Or even, after work. Without any hesitance, they all helped me out; helped "us" out. From that, I felt a lot of affection and sense of belonging as a proud member of FOURB.
Yun I, too, felt the same way from my old colleagues and customers from Gwanghwamun. One of them even called me out during dinner time and cheered me up that I did a great job on my very first project. Just like a family. Of course, I did not have much time to talk, but that resonated a lot inside of my heart.
Lia All of FOURBMEN who helped us out on their day-off, and you guys who helped me with making 50 bouquets. I know none of you signed up for such flower madness. I felt awful. Sorry, and thank you for being there for me on that day.
Amy I shed drops of tears at some of the bouquets.
Yun Hell of flower. I felt like my hands were paralyzed.
Walter I felt great. I genuinely looked back on my life path. My yin and yang.
Mickey When I went down to the first floor after a hectic time, my regular customer was waiting for me. I thought she was gone because I saw her face only one time when I served her drinks. Here's the thing; I invited her and she came by herself. But I was too busy to chaperone her. Anyway, she waited for me to say bye, and even, she thanked me with all her heart. I will never forget this.
5. You all did a great job. What did you learn from this party?
Walter I was glad that I never stopped. There have been some ups and downs during the four years of life as barista, and I always tried to convince myself asking why I chose this job. If I had given up and gone for another job, I would never know that day's feeling. I thank god for having such a wonderful team and loving customers, and I am more than 100% positive that I can move forward.
Amy I don't have enough opportunity to meet our customers face to face and listen to them since I work at office. At this event, I got so many feedbacks which brought me confidence. It feels great to be a part of all of this.
Yun Well, some might say we are just a coffee shop. And I partially admit it. But look how much of love we are getting! Yes, we invite them, but even more people came to celebrate us on a Friday night. We should be thankful for this much of love.
Lia Now I have a better understanding about where we are and what we do. FOURB wants to be an open community for cultures through our four "B"s and to share our core values with as many people as possible.
Mickey I realized why FOURBASIC continues to launch this kind of projects and events. It would be even better if all of our FOURBMEN could join us, but I am still very proud.
Addie It became obvious that FOURB and I are growing together. I always know that, but it seems even clearer, thanks to all the good people I have met at FOURB. When I was quietly looking at our guests and team members, I could actually feel the fact that I was becoming a better person.
Walter Oh, one more thing. This is about my sudden tears. Well, it was very meaningful to express that I was always sincere in everything I have done at FOURB and that I treated all of our customers with all my heart. And I wouldn't want more if I told my guests that our team members are doing their best in their respective positions. So, I think I cried well at such a good timing! Haha.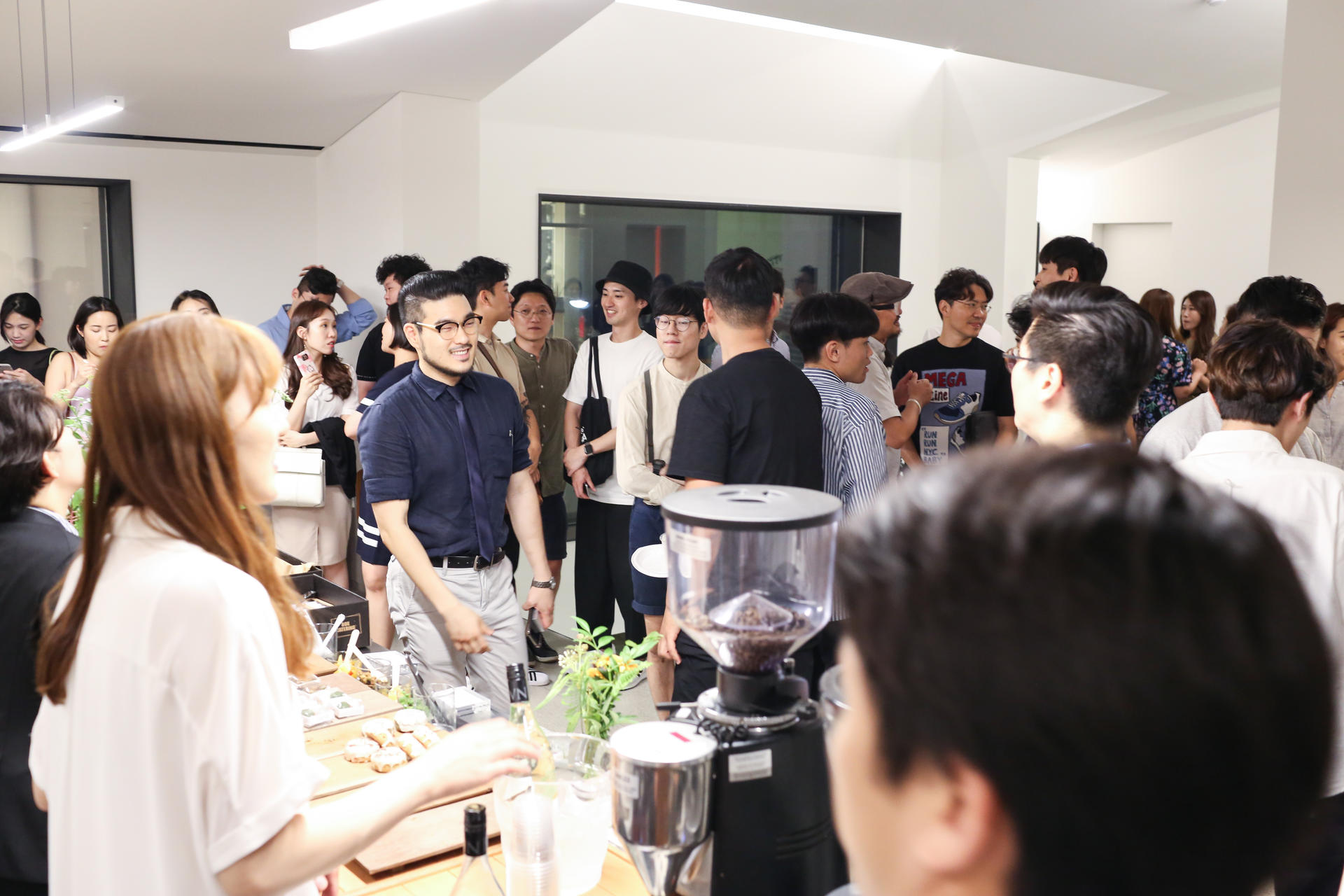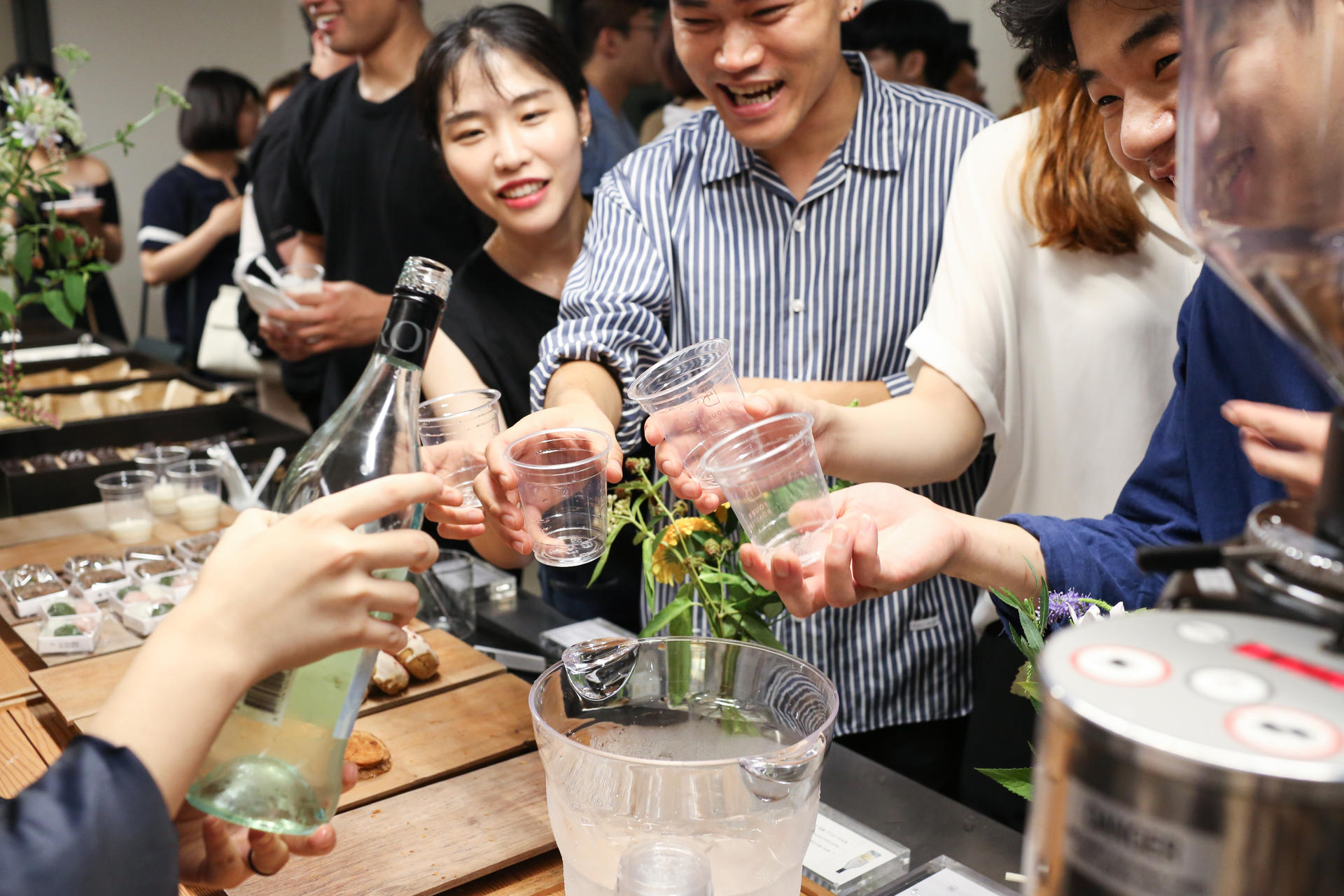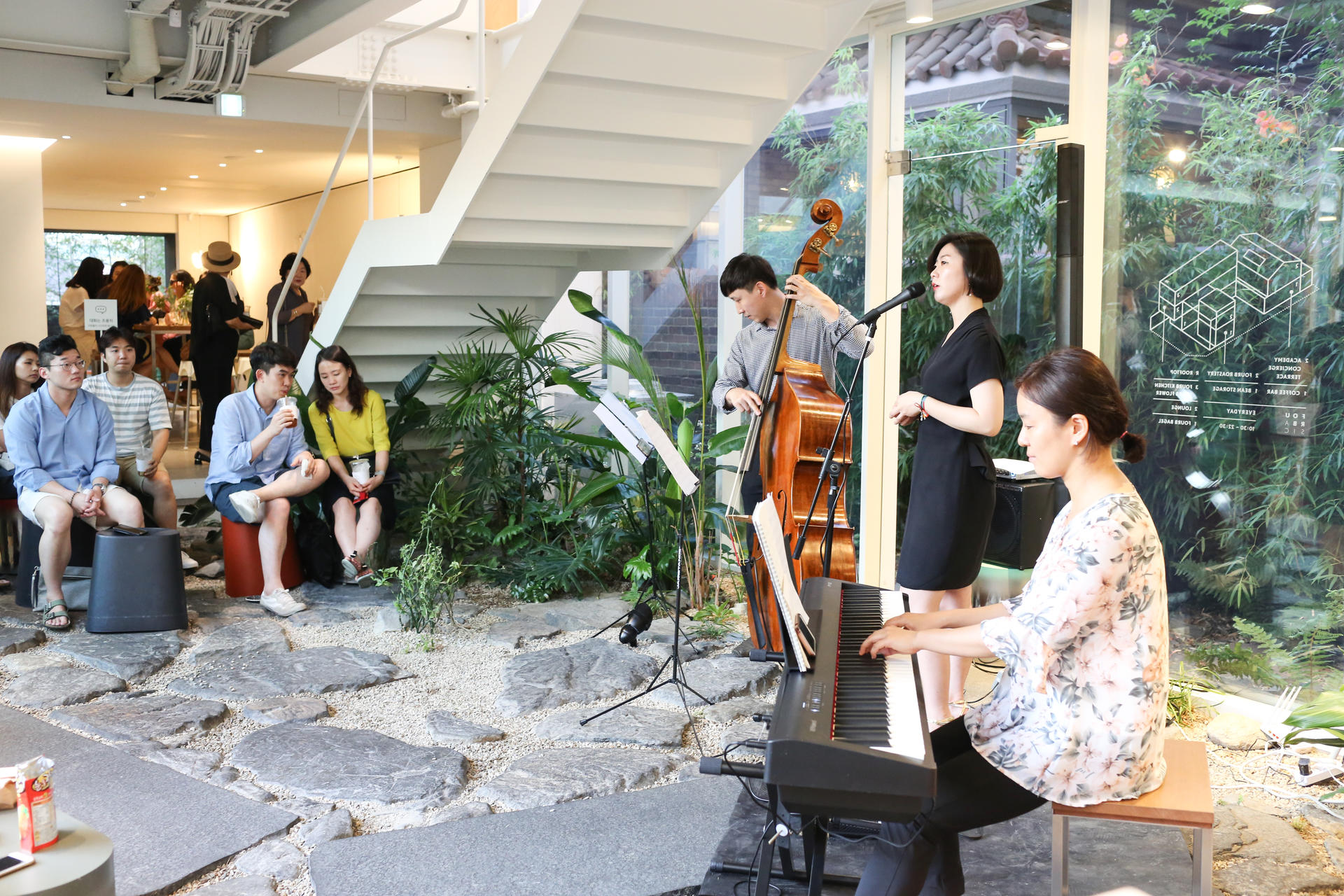 7/20 3rd Anniversary party